My Poetry Quotes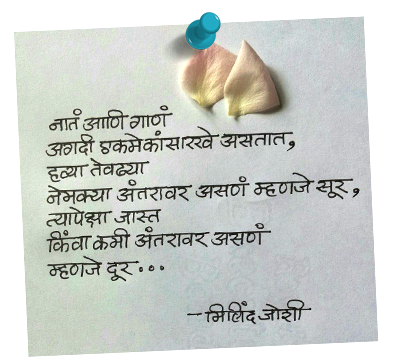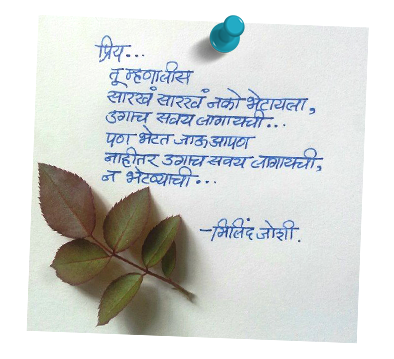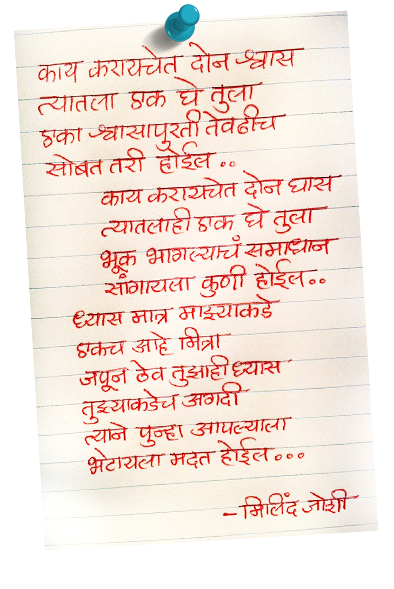 Hello !
I am Milind Joshi,

Being a Music composer, Poet and a painter, I enjoy finding parallels between various art forms. One can say I enjoy listening how the brush sings, love to watch how the musical notes paint mood, Like to hear the story being told through an instrumental musical composition. Believe that only the story being told is the way to communicate with the viewers, listeners. Any art is just a medium; an artist must have something to tell.
Recent Facebook Posts
Home, Plants, Sunshine, Newspaper and a Cup of tea. Just perfect way to start a new day.Good Morning.